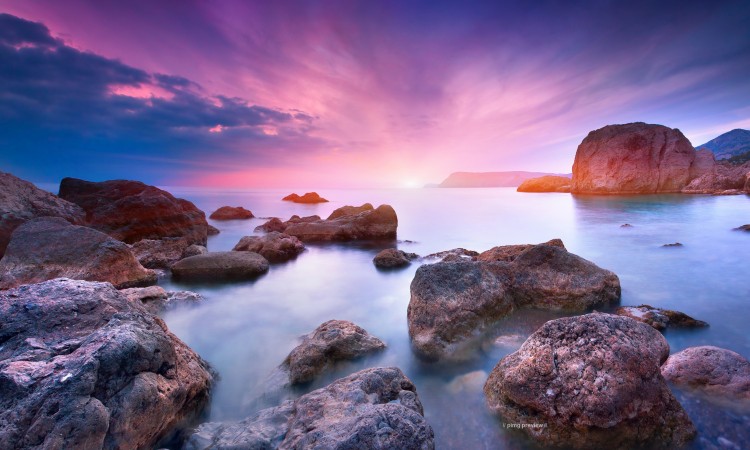 During this formative period for the Institute for Earth Regenerative Studies, located in the Pacific Cascadia Bioregion, we explore our roots and blossom. We currently offer transdisciplinary programs with many engaging events at the intersection of creativity and innovation, earth restoration and permaculture, and the living wisdom traditions. If you want to study and learn from Nature, awakening your internal capacities and insights, nurturing wholeness, we have something to offer you.
2018 Public Programs of Possibility....
Two Events in October 2018 in Portland with the Institute for Poetic Medicine and John Fox

Public Lecture and Mini-Workshop - John Fox, Institute for Poetic Medicine - Theme "Exploring Epiphany through Poetry and Poem-Making" - October 5th - Friday - 7p at the Multnomah Friends Meeting House - $25 Online Tickets - Tickets for the Friday evening program will also be available at the door.
Weekend Poem-Making Workshop - Theme "Exploring Epiphany through Poetry and Poem-Making" - at Summerlin House in SW Portland - October 5 - 7, 2018. Event Flyer. Advanced purchase tickets required for the weekend workshop. Three partial scholarships with applications due by August 1 - email earthregenerative AT gmail D0T com.
Fringe Festival in Edinburgh
August 21, 2018 - The Importance of Place - Collaging Workshop for Creatives
Come join Marna Hauk, PhD and Wendy Kaiser in a FREE WORKSHOP for CREATIVES – where you will explore your place relationships while connecting with circles of support and inspiring your sense of creative sanctuary. Engage in experiential and imaginal exploration to connect with the deep roots of place connection as a resource in your artistic evolution. In this collaging workshop, through movement, writing, art, and focused guidance, you will identify your creative place and elements, your resources as a creative being, and your goals and next steps. This exploration culminates in creation of an art collage to inspire you on your artistic journey. This workshop for creatives takes inspiration from Richard DeMarco's concept of artistic exploration embodied in the creative journey of the Road to Meikle Seggie. We also incorporate Andrea Olsen's Body and Earth approaches to place relationship and Joanna Macy's widening circles of support from Coming Back to Life and The Work That Reconnects in our time together.
"To travel the road to Meikle Seggie is to undertake any journey which offers unexpected opportunities for intellectual growth and self-discovery" -Richard DeMarco, Artist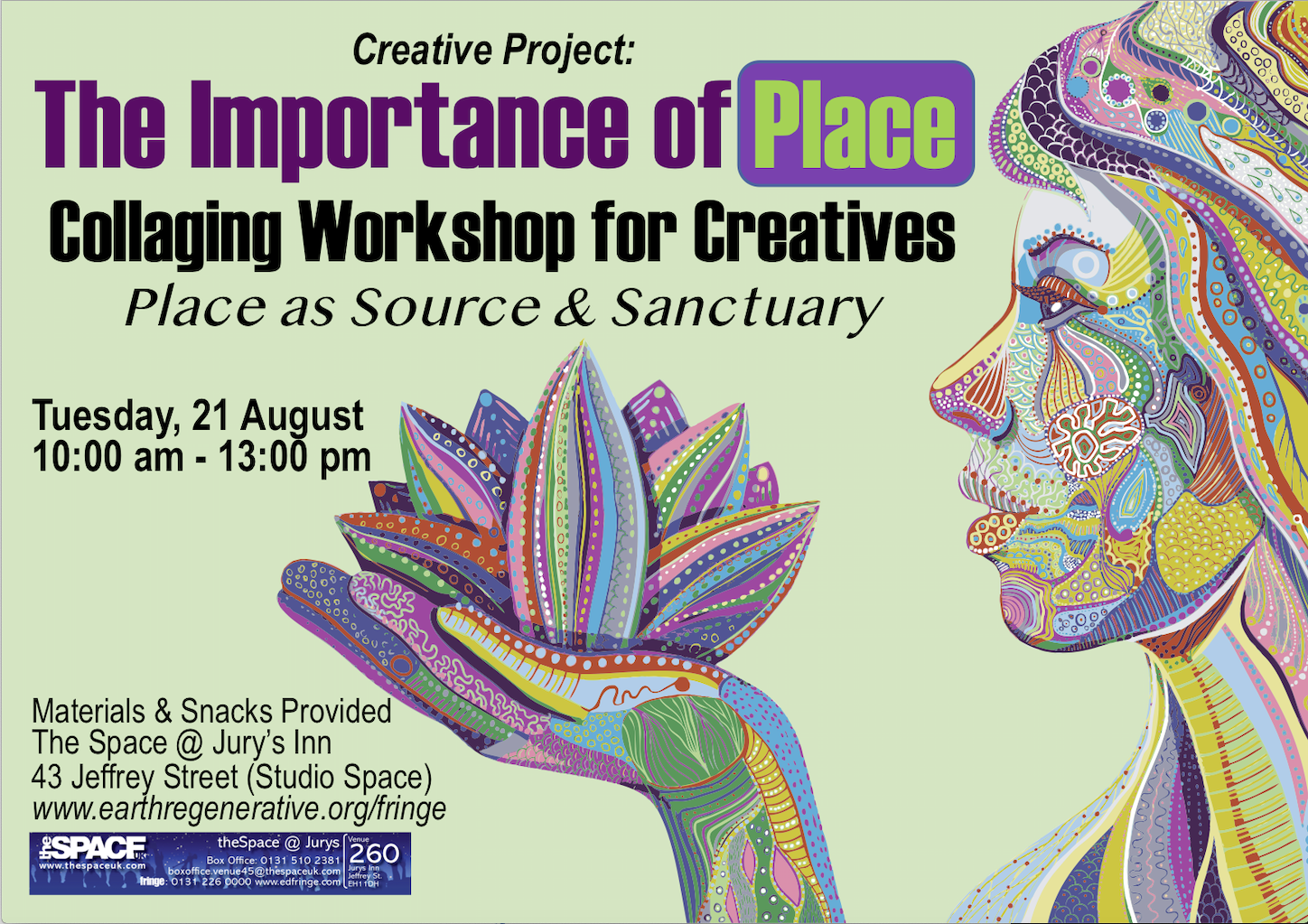 This workshop is led by an award-winning, international team of creatives. Co-facilitator Dr. Marna Hauk has led experiential place relationship workshops internationally, has published and presented extensively on regenerative earth relationships and creativity, and directs innovative graduate programs in creativity and sustainability in Portland, Oregon. Co-facilitator Wendy Kaiser, Creative (Singer, Composer, Writer, Actress) leads a creative projects initiative in Newport Beach, California. Wendy values her connective dialogues with Richard DeMarco over the years. Ms. Kaiser is a long time member of ASCAP and Society of Composers and Lyricists and has a degree in vocal performance from Chapman College.
Come Join us on 21 August 2018, 10:00 am to 13:00 pm, FREE, Non-ticketed, art supplies and food included. At The Space @ Jury's Inn, 43 Jeffrey Street, EH1 1DH (Main Theatre).
North American Association of Environmental Education - Spokane, Washington
October 9, 2018 - Facilitated Discussion: Tracing and Healing Intergenerational Place Disruption and Historical Place Trauma: Emergent Methods (Research Symposium Session)
Ruptures in ancestral place relationship and historical trauma related to displacements and colonization have intergenerational effects on health, learning, presence, access, and justice. Settler-colonial resistance can impede research. How can EE researchers skillfully facilitate inquiry in these sensitive realms? What methods and approaches help? A dynamic refereed session. Tuesday October 9th, 10:45a to 11:15a
October 13, 2018 - Interactive Symposium: Patterns of Reweaving with Embodied Biomimicry for Cultural Resurgence
A dynamic session bringing research to the field: engaging the remaking of ancient and embodied technologies to move toward sustainability futures through dance, feminist materialisms, gestural studies, radical interconnectedness pedagogies, Indigenous methods, fractal geometries, and the embodied turn of place in sustainability STEAM. We dynamically explore braiding, weaving, and resurging biocultures of flourishing. Presenters include Marna Hauk, PhD, Institute for Earth Regenerative Studies; Susan Gerofsky, PhD, University of British Columbia; Mandisa Wood, MFA, Napa Valley College; and Molly Bigknife Antonio, Prescott College. Refereed Session. Saturday, October 13th, 10:30am to 12:00pm in Room 206A at the Spokane Convention Center
Recent Events - Highlights....

- An auspicious river of activity for kindling earth creativity and insight
May 2018 - Matricultures Talk and Deasophy Workshop - May 18 + 19, 2018 in Portland with Max Dashú and the Suppressed Histories Archive

Public Lecture - Max Dashu - "Matricultures" - May 18, 2018 - 7p to 9:30p at the Multnomah Friends Meeting House ~ Egalitarian matrilineal / matrilocal cultures show a way of being human outside the paradigm of domination. Not a mirror image of patriarchy, but a totally different way of life, in which the life support matrix is the highest good. Societies like these falsify the doctrine that domination is universal and unavoidable. History sibyl Max Dashu draws on her 48 years of research on mother-right in this richly expanded visual talk.
For more information: Matricultures May 18th Flyer - Facebook Event Page.
Saturday Workshop and Salon - Max Dashu - "Deasophy: Goddess Wisdom" - May 19, 2018 - 11am to 5:30p at the Community Room of the Kennedy School ~ A daylong visual journey into the female Divine in her many aspects. Talking circle, stories, questions, art salon with music and the Deasophy Coloring Book plus two visual talks.
For More Information: Deasophy May 19th Event Flyer - Facebook Event Page.
Interactive Symposium: Liberating Diverse Creativities: The Future of Arts-Based Environmental Education Research, with Kippen, Leetch, & Wood - North American Association for Environmental Education Research Symposium - October 2017
Facilitated Issue Discussion: Land and Place as Principal Investigator: Turning the Research Spiral, with Leetch, Wood, & Kippen - North American Association for Environmental Education Research Symposium - October 2017
Workshop - Theme "Poems of Witness: Going to the Heart, Speaking the Truth" - Portland - October 2017
Public Lecture - Max Dashu - "Down to the Roots" - May 2017
Nature Connection Through Outdoor Learning Gardens for all: Diversity and Inclusion - with Susan Gerofsky, Dilafruz Williams, and Judy Bluehorse Skelton - Vancouver, BC, University of British Columbia, Nature and Children Network International Conference - April 2017
Surfacing Unheard Voices - EE Capacity Invited Workshop - Madiscon, Wisconsin North American Association of Environmental Education - October 2016
Vibrant Intersectionalities - Research Symposium of the North American Association of Environmental Education - Special Session - October 2016
Just Sustainability Arts Presentation - Seattle University Just Sustainabilities Conference - August 2016
Overview: WE-CAN Gaian Resilience and Climate Change Ecosocial Incubator - 2015-2016
Application: Gaian Resilience and Climate Change Ecosocial Incubator - 2015-2016
Call: Women in Sustainability Handbook
Call: Journal of Sustainability Education - Issue on Hope and Agency
Extended Abstract: Catalyzing Natural Pattern Innovation and Gaian Collective Creativity - Collective Intelligence, June 2015
Poster: Catalyzing Natural Pattern Innovation and Gaian Collective Creativity - Santa Clara, California, June 2015
Workshop: Writing Our Relationship with Trees - November 2014
Workshop: The Stones of Memory - November 2014
Workshop: The Living Earth as Catalyst - Southern Oregon University- September 2014
Round Table: Tree Tongues, Social Justice, and Gaian Methods: Research as Regeneration - North American Association for Environmental Education - Quebec, Canada - October 2014
Community Climate Change Fellowship - 2014
Workshop: Healing Harvest - Portland, Oregon- 2013
Workshop: At the Bend in the River - with the Institute for Poetic Medicine - September 2013
Workshop: Regenerative Creativity - Prescott, Arizona, May 2012